Gain Dispensary Agent Skills
Cannabis Patient Care, Health and Safety Training.
Cannabis skills are in demand. The cannabis industry is creating thousands of exciting career opportunities in New Jersey, and nationally, yet a significant shortage of qualified professionals exists. Through Bergen Community College, you can now gain the job skills you need to succeed as a dispensary agent. 
Advanced Dispensary Associate program
This program will provide you with advanced job skills and knowledge to excel as a dispensary agent. There are three main units to this program. In the first unit, you'll begin with cannabis compliance training. The industry is heavily regulated and understanding the importance of maintaining compliance is crucial. In the second unit, we'll dive into specific skills based training in cannabis retail by exploring the history and botany of the cannabis plant. Next, cannabinoids, terpenes, and the Endocannabinoid System are examined. You will analyze the various delivery methods and cannabis products used in today's market, as well be able to identify proper dosing and titration protocols for patients. You'll also learn about onboarding new patients, taking into account the interactions, contradictions, and potential side effects. In the third and final unit you'll focus on health and safety training, including: best security procedures, inventory tracking, the importance of documentation and recordkeeping, and product safety. Once you have completed the third unit and passed the exam, you will be rewarded with the official Advanced Dispensary Associate program Certificate from Bergen Community College. 
100% online | 8-weeks | $850
Cannabis Qualifications Designed by Industry Professionals
As the cannabis industry expands, the demand for skilled and credible professionals expands with it. Becoming an expert in this field means learning from the pioneers who are taking the industry into the mainstream. Our program develops focused, in-depth knowledge for dispensary agents. 
Unit 1
Hygiene and Personnel Best Practices 

Product Safety 

Packaging and Labeling 

Sanitation and Cleaning 

Pest Control 
Unit 2
History and Botany of the Cannabis Plant 

Cannabinoids, Terpenes, and the Endocannabinoid System 

Delivery Methods and Cannabis Products 

Dosing, Titration, and Quality Assurance 

Onboarding New Patients: What to Cover 
Unit 3
Creating a Health and Safety Plan 

Transportation Requirements 

Best Practice Security Procedures 

Inventory Tracking 

The Importance of Documentation and Recordkeeping 

Product Transactions, Testing, and Storage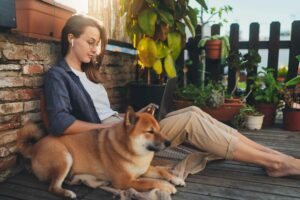 Study on your own time, when it's convenient for you. You can begin this program at any time and complete it in just 8 weeks.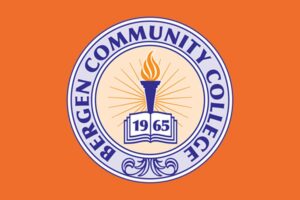 Official Certificate of Completion
Upon graduation you will earn a certificate of completion from Bergen Community College.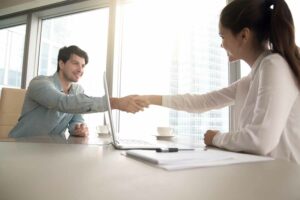 Completing the Advanced Dispensary Associate program gives you exclusive access to the Employer Network.
About Bergen Community College, Division of Continuing Education and Workforce Development
Since Bergen's establishment in Paramus by the Bergen County Board of Chosen Freeholders in 1963 and its subsequent opening in 1968, eight presidents have led the State of New Jersey's largest community college, prioritizing the hallmarks of a community college education: quality, access and affordability for all who seek lifelong learning opportunities.
The Division of Continuing Education, Corporate and Public Sector Training at Bergen supports the needs of regional businesses and community members by providing relevant, responsive and entrepreneurial programming on-campus and off-site, many leading to industry-relevant credentials.